Innovative Ways to Incorporate Artwork into the Home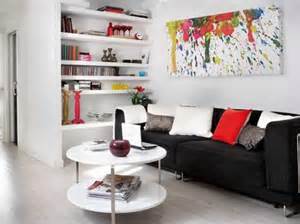 In small urban apartments, there are few opportunities to display photographs, paintings, or other artwork. In homes with limited wall space, attempting to hang multiple works of art can present a complex problem. It takes a little bit of creativity to incorporate all of your artwork into a smaller home, using tactics such as displaying pieces on bookshelves or layering works of art on top of each other. Read on to learn some tips for incorporating artwork into a small space.
Use Bookshelf Space Creatively
If you've got multiple bookshelves in the room, they may be monopolizing valuable wall space. Bookshelves are tall, wide, and usually full of books and knickknacks. However, with some careful rearranging and creative use of shelf space, you can create room for framed works of art. Try displaying your artwork in a row across the top of the bookshelf, and tastefully arrange a few smaller works of art on the rest of the shelves alongside your book collection.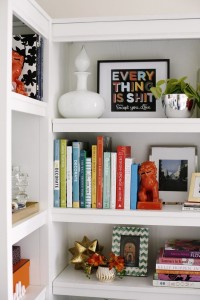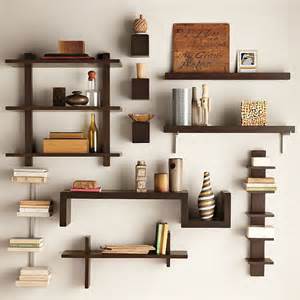 Layer Your Artwork
Try leaning framed artwork against the wall if you have artwork of multiple sizes and extra space on shelves, desks, and countertops. With this arrangement, no nails or hanging devices are necessary. Another benefit is that you will have the freedom to place small works of art in front of larger ones, saving wall space, and showing off your style.
Fine Art Throw Pillows
If you want an innovative and completely different way to showcase your favorite artwork, why not go the unconventional route of throw pillows? The versatility of decorative throw pillows allows you to express your personal sense of style in a variety of ways and add personality to your apartment. Famous paintings like Vincent Van Gogh's sunflowers make wonderful additions to any discerning home.
If your flavor is displaying multiple works of art at once, try mixing and matching artworks from the same artist, such as this collection by Sandra Forzani. Fine art throw pillows add a sense of class and comfort to any home. On another note, graphic pillows showcasing lettering, pictures, abstract designs and patterns work great to make a bold statement in a contemporary decorated space.