Let it Fall: Decorating Ideas for Autumn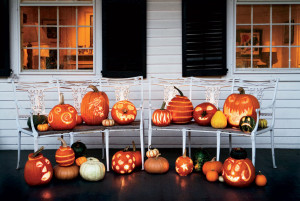 Fall is the favorite season of many individuals. From changing leaves to cooler, breezier days and pumpkin-flavored everything, autumn is often a time of transition and reminiscence. As you prepare your home for colder months, incorporating autumnal elements into your home décor is the perfect way to celebrate and invoke the season.
5 Decorating Ideas for Autumn
This fall, give these five decorating tips a shot:
Hints of autumn. You don't have to change everything when fall rolls around. Some of the best design features are subtle and suppressed. Add orange and red splashes to your existing color palette for best results.
Natural tablescape. Nothing says autumn like large family dinners around the kitchen table. Use small pumpkins, pinecones, and other natural elements to create a natural tablescape that is reminiscent of the outdoors. Orange napkins and antique place settings can also contribute to the look.
Throw pillows. Replacing or accenting existing pillows can be a great way to add a pop of autumn color. Browns, oranges, and reds can complement any existing style without affecting the room's overall design.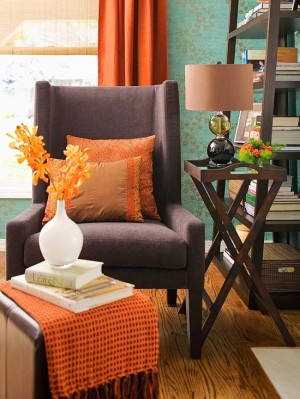 Front porch. One of the best parts about autumn is that you can leave your doors open and freely transition between indoor and outdoor living without compromising your level of comfort. To create a statement from the moment you enter the door, line your steps or walkway with pumpkins, straw, and flowers.
Smell of autumn. Your home's design doesn't have to be limited to visual statements. Great decorating ideas for autumn include warm colored candles that add to the overall experience. Look for pumpkin or spice scented candles and scatter them throughout the house for ambience.
Pillow Décor
At Pillow Décor, we love this time of year! When you browse our collection of pillows, you will discover a number of styles, colors, shapes, and sizes to satisfy your design needs. Contact us for more information or assistance!