Updating Your Boring Bedroom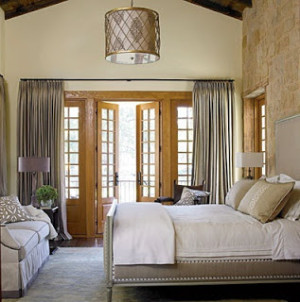 Don't Let Your Bedroom Décor Put You To Sleep: How To Transform Your Boring Bedroom
Your bedroom should be a tranquil place where you can relax at the end of a stressful day. Still, the décor does not have to be dull in order for it to be calming and comfortable. Let's look at a few different ways to transform your bedroom space into one that you can enjoy with a few simple steps.
Mix and Match
Colors, patterns, you name it. If your room is too dull for words, then it's time to spice it up. Many people are afraid of mixing multiple patterns, but lots of patterns in a room can actually be quite harmonious! The trick, of course, is to keep the hues similar between individual patterns.
Bright colors can be great as accents if your room is mostly white or neutral. They don't have to overwhelm a room, either – if you keep the walls and bedding white, then any colorful touch will pop on its own, whether it's a rug, bookshelf, or throw pillow.
Find Fabrics You Love
One great way to jump start the redecorating process is to inspire yourself with fabric patterns that you love, and work from there. If you revolve your new room around a theme, it will feel like a space you can come home to and relax in.
Accessories
Accessories don't have to overwhelm a room. The right combination of furniture and accessories can even be the only things you use to do your décor overhaul – don't forget that accessories can totally change the whole look and feel of a space. Consider graphic pillow accents with additions like these Alhambra Handprint Indigo throw pillows to round out your room and add an individual flair to your entire space, even if you prefer to keep the majority of the space swathed in neutral colors or tones.