Daring Bold Prints for a Dynamic Décor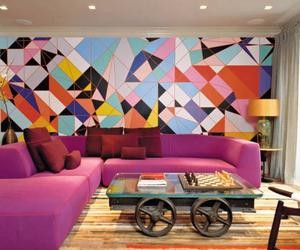 The fashion world is buzzing over bright and bold prints this year. Mixing patterns is the new "matching," and people are running with it. Hollywood heavy-hitters have been spotted in paint splatters, stripes, daring abstract designs, eye-catching geometrics and bold tropical plants and animals prints in vibrant colors. This trend extends into the décor sphere as a natural extension. Now is the time to embrace your adventurous side and dive into the bold world of prints! Let's take a look at some of the most popular fashion trends and their corresponding décor options.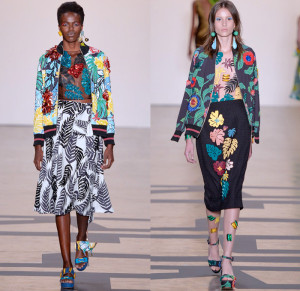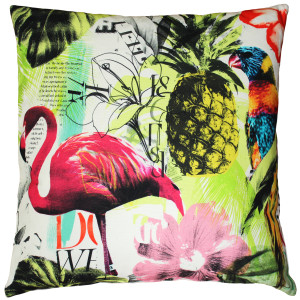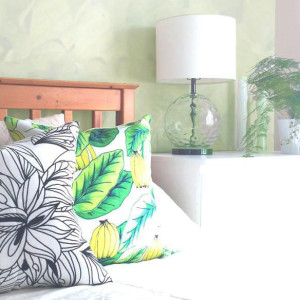 Big Plaids
Faded plaids are back in. Evoking a sense of the 90s but in a more sophisticated iteration, these bold prints are all over the runway. It is being featured in both tailored and relaxed silhouettes. It looks both comfortable and mature. This is now making an entrance in home décor as well. It brings a classic and vibrant feeling to any room.
Leopard Bold Prints
Nothing says "bold statement piece" like leopard print. These realistic looking animal prints are here in a big way. Embrace your wild side, and don't be shy. There are so many options for incorporating this dynamic into your household design. If full animal bold prints is too much for you, try something a little subtler. A favorite is the Variegated Throw Pillow. This incorporates a certain audaciousness with a country-inspired comfort.
Big Bold Dots
Dots are taking over—and not just delicate polka dots, but big and bold dot patterns as well. Mixing and matching colors is perfectly acceptable (and embraced) with these prints. Try incorporating a combination of sizes in the same color palette. Alternatively, combine various colors in the same general dot size. If you're feeling extra adventurous, do both! You can do no wrong with your dots this year!
Broad Stipes
The fashion world is immersed in bright, colorful, large stripes. This is a fun way to incorporate splashes of color into your wardrobe. Likewise, it is a fantastic way to brighten up your space this season. If you have a room in a need of an accent, these patterns are excellent to work with. Traditional horizontal and vertical stripes are a good base. Try being a bit more daring, though. With so many variations on the classic stripe look available, go for something new!
Be Daring with Bold Prints
Don't be shy when it comes to decorating. Bold, bright, beautiful prints are in. Let yourself explore some fresh and exciting looks for your space. While you're at it, maybe try some on yourself. Carpe pattern!