Seasonal Decor
now browsing by category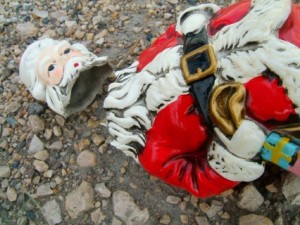 Tired of plastic lawn Santas and the same icicle lights you see on the outside of every home during the holidays? You are definitely not alone. Consider some of these holiday decor trends to change things up. It doesn't mean you have to give up tradition – just give it a little nudge in a new direction and see what family and friends think. You can always bring back the plastic Santa next year!
Hanging Lights and Decorations
If you usually restrict hanging decorations to the Christmas tree, you may be looking for somewhere else for those Shiny Brites to go. Have you considered hanging your sparkly baubles and snowflakes from your overhead lights to make them really shimmer and shine?
If you have kids, or even if you have young relatives visiting you this holiday season, maybe it's time to change up your usual red and green. Brightly colored decorations and stockings hanging on the mantel can do wonders and add whimsy to your overall holiday décor.
Chic Color Schemes
Of course, bright colors and whimsical decorations may not be your cup of tea for the holidays. You can definitely achieve a wintry wonderland feeling with simple neutral colors with accents of gold lighting for a more subtle, chic take on decorating.
Holiday Themed Pillows
Maybe what you really want to do is swap out some of your usual decorations for holiday ones. Do you have those special pillows for this time of year yet? Consider adding elegant holiday pillows to your collection, like these Tuscany Linen Metallic throw pillows. These pillows add a beautiful silver sheen accent to your home and will reflect the brightness of your Christmas lighting. Pillows like these are especially wonderful if you want a festive pillow that you can use year round.
Of course, you may want pillows with more holiday-specific decorations, which is where pillows like this Holly Berry Pillow come into play. These pillows will fit so nicely into your warm and welcoming decoration scheme, you'll be sad to put them away when the holidays are over.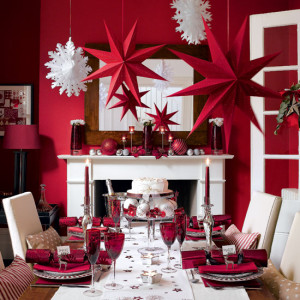 We love the way so many homes transform during the holidays. As the temperature dips, most of us turn up the heat inside. The usual suspects for changing the color and mood of your home for the holidays are crackling fires, twinkle lights, candles, vases, flowers, table linens, iconic imagery, and holiday tree ornaments. It's no surprise that one of our favorite ways to warm up, spice up, or otherwise reflect the season is to add twinkle, texture and color with throw pillows. They are relatively inexpensive, abundant in colors and styles, and the covers can be folded into tiny little envelopes to be stored for the rest of the year. The inserts can be redressed and stay on the sofa where they belong.
We've chosen some of our favorite pillows, so easily adapted to reflect the holidays.
Add some twinkle and shine with these metallic, 100% linen pillows:
Use luxurious faux fur or Mongolian sheepskin pillows to add warmth and texture:
Choose an accent color(s) to complement the rest of your holiday décor:
Glamorous Greens
Rich Reds
Moody Blues
Party Pinks
Passionate Purples
Or, if you aren't in the mood to change things up completely, just add some sparkle or faux fur to your every day throw pillows and watch them take on a seasonal ambiance. Enjoy the season!