seasonal decor
now browsing by tag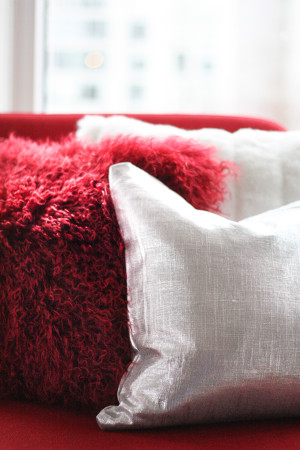 It's winter, which means it's time to consider how you'd like your décor to complement the season. One way to add warmth and comfort is to incorporate fur pillows into your home. If real fur isn't your thing, there are numerous other options.
 Why We Love Fur Pillows
Professionals in the world of interior decorating believe fur offers a sophisticated, rich feeling during the winter. Humans forget we are animals too, and our inclination when it's cold outside is to nest and get cozy. Fur-like textures such as velvet and cashmere are popular for the same reasons, but fur in particular can help a space feel warm and welcoming. Incorporating fur texture also adds different layers of depth, especially when combined with the warm glow of candlelight.
 Less Is More
Too much fur can be overwhelming and may make your cozy home look more like a hunter's cabin. Design experts advise keeping fur to a minimum and using it as an accent, such as with a throw blanket or pillows. This is also great for those interested in adding this design element without wanting to break the bank.
One excellent choice for those interested in fur or fur-like texture is Mongolian Sheepskin, which comes in numerous colors, from earth tones and neutrals to bright hues that pop. Crafted from rich, buttery sheepskin and suede leather, these pillows are soft and visually stunning. On the other hand, if you're a believer in animal welfare, faux fur is a perfect alternative, adding the same richness and warmth to any interior space. Consider items like this soft, plush Amur Wolf pillow. Silky, shiny, and covered with an inch of luxurious faux fur, it's the perfect size for a sofa or for sitting on the floor.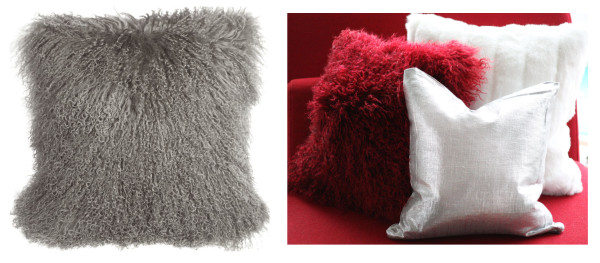 Whatever your favorite fur may be, it remains an excellent choice while the weather grows colder. Consider fur today to add rich, delightful depth to your living space.