outdoor pillows
now browsing by tag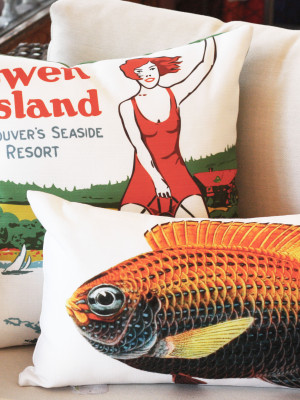 Pillows are a great décor item any time of year, but most people associate them only with fall and winter. The word "pillow" tends to connote a warm, somewhat bulky item that only serves indoor purposes. In reality, you can use pillows for a myriad of summer decorating projects, some of which we've highlighted here.
Use Durable Summer Pillows
Summer is the perfect time to move your decorating skills outdoors. Adding summer pillows to your deck or veranda can give it a splash of color and make guests more comfortable during a cookout or poolside party. While shopping for outdoor pillows though, make sure you look for a few key features:
Weather protection. Look for acrylics and other fabrics that won't hold moisture or become mildewed
Durability. Avoid pillows made with silk, rayon, or nylon, as they will tear easily and are more difficult to clean
UV resistance. Using a pillow that soaks up too much sunlight can make you hot, sweaty, and uncomfortable. In addition to this, colors exposed to sunlight from the wrong sorts of fabric will soon fade.  Look for temperature-resistant fabrics in light, heat-reflecting colors.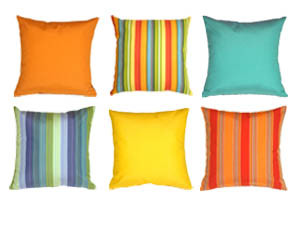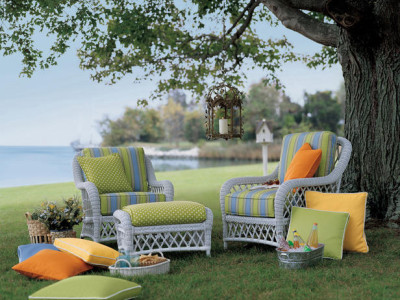 Bring the Beach Home with Summer Pillows
During spring and summer, everyone is anxious to get outdoors again. If you aren't near a beach or mountain resort, use outdoor pillows to bring those luxurious locales a bit closer. Look for pillows with specific designs, such as beach scenes, pineapples, sunsets, or bright florals. If you want more subtle décor, seek out pillows with multicolored waves or stripes, or a tie-dye style.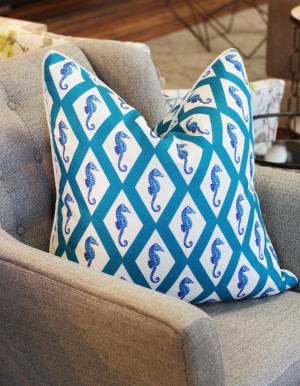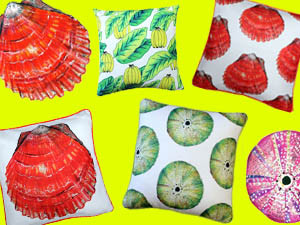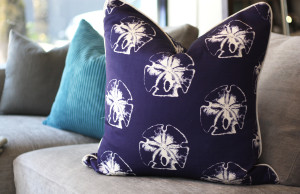 Go Big and Bold
During summer, most people wear brighter, bolder colors. Your home and outdoor spaces can, too. Popular summer shades include –
Turquoise, aqua, and indigo blues
Deep, saturated pinks
Neon greens and yellows
Purple in almost any shade from lavender to violet; this is often used as an accent color in larger designs
Oranges in bold or soft shades; these can be tinged with soft pink for a sunrise effect
Many summer designs also use larger, bolder prints than their fall and winter counterparts. Look for starburst designs, large geometric patterns, or patterns that evoke tribal or Native American cultures. Some summer pillows are made with fringe or tassels for an extra bold touch.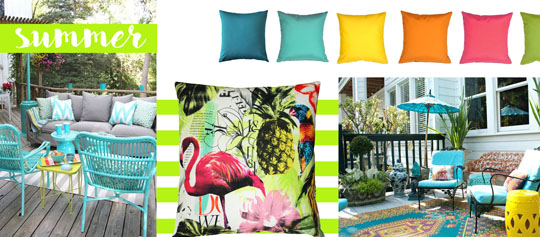 Nod to Mother Nature
Your pillows and other outdoor décor should be backdrops to the natural beauty around you. To facilitate this, look for pillows whose designs celebrate nature. Some pillows use floral designs, while others have a single bird or animal as a focal point. Still other pillows use more abstract designs, relying on colors like green, cream, and earth brown.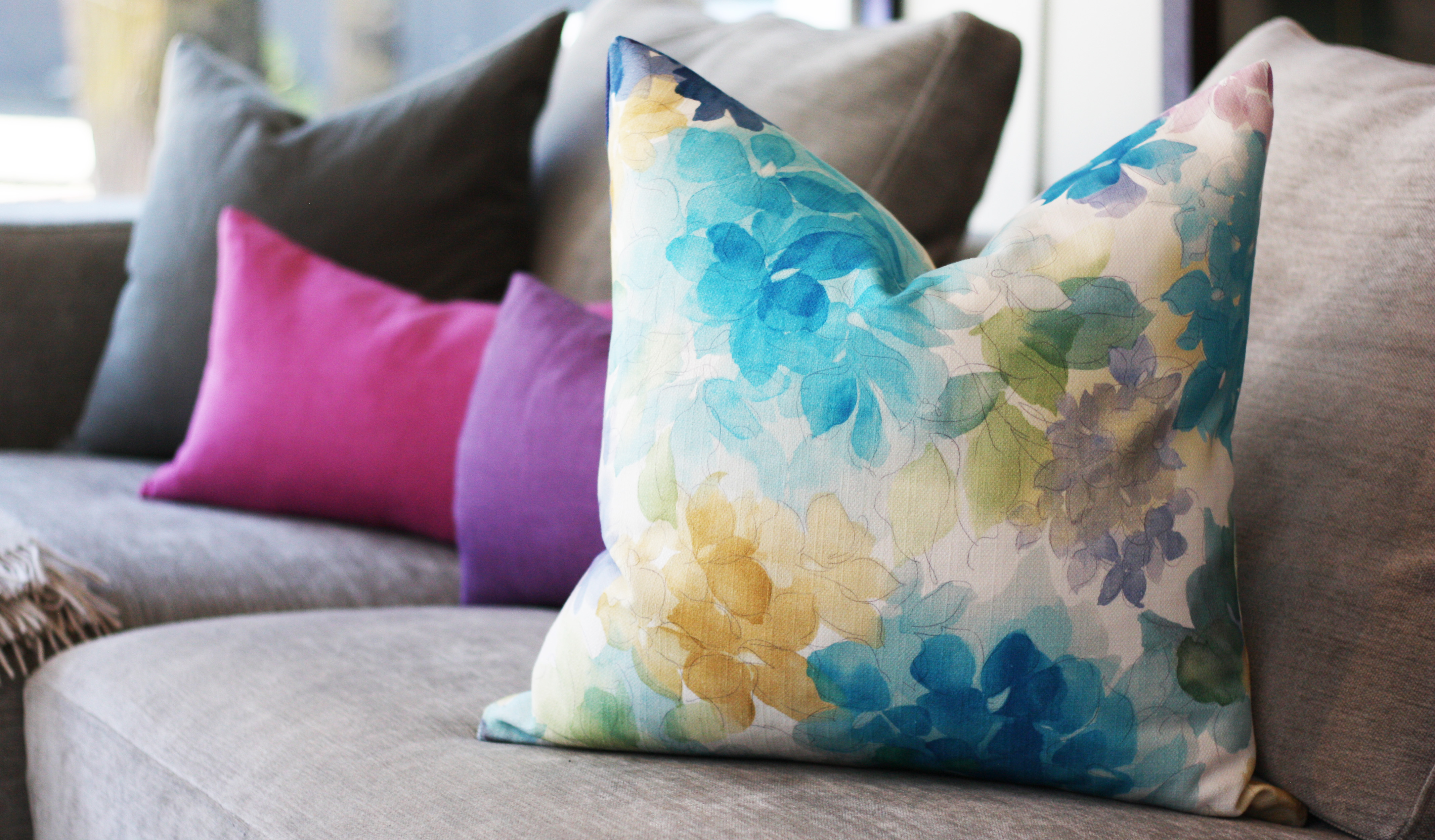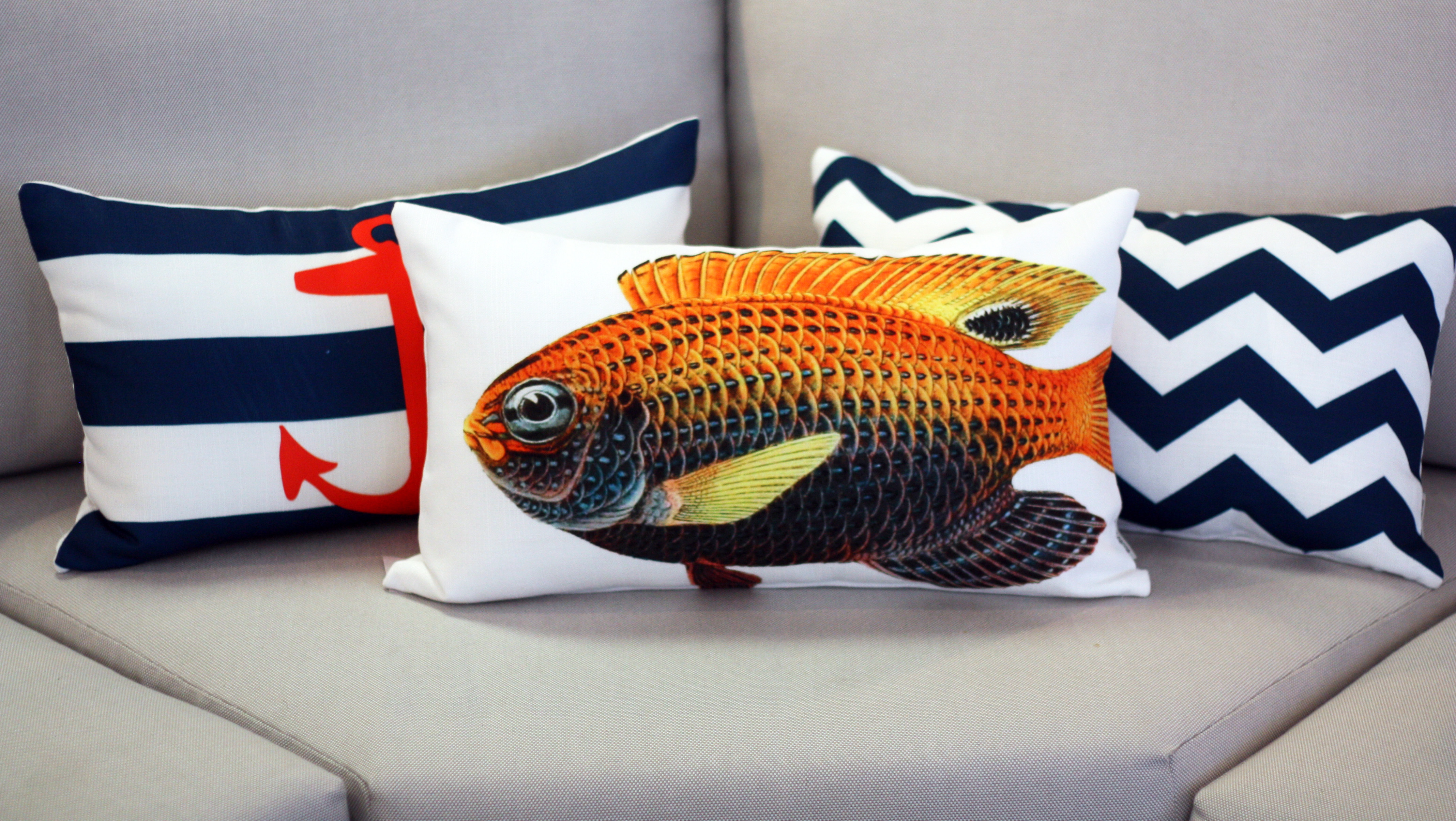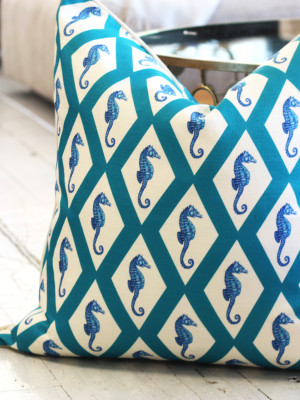 Floor pillows and poufs are a great way to add extra seating and a decorative look to any room. Because they come in an endless variety of fabrics and sizes, they can be used in every room of the home. Recent college graduates take note: buying some sturdy pillows is going to be a lot cheaper than getting a whole set of chairs. Here are some neat ways to use pillows!
Accent Woodwork. Amber and maroon-colored floor pillows look great set against a dark hardwood floor or even scattered about next to a dark banister. Also, consider a woven floor cushion, its wicker-like design looks great against lighter colored wood flooring. Light wood also looks excellent with a paisley pattern adorning the pillow's exterior. White on black is another popular mix-up.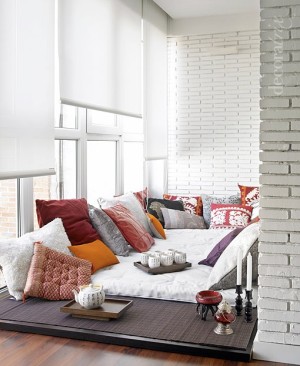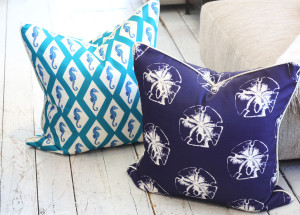 Liven the Room. For a fun accent style, go for floor pillows in bright colors and bold prints. For a more refined look, luxurious fabrics, like velvet in sandy neutrals or vibrant gem tones, add a touch of sophistication. Bright curtains supplement the zany pillows well against a neutral tone if you want the room to look young.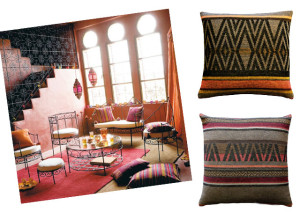 Coziness. Pillows used for seating in tiny spots are not only adorable, but comfortable as well. Pillows are stackable, which essentially makes them adjustable chairs. Place floor pillows around a short tea table in the corner of the room against the window. It will be your own little nook for relaxation after the days' work.
Create Piles.You can use your pillows to make stacks on stacks on stacks. We're not talking about money – we're talking about height variation! Instead of using a classic end table at the foot of your couch, consider styling the room with extra tall end tables leaned up against the walls. This will create a unique contrast between the short pillows and the high tables. Typically, many home surfaces tend to be at waist height so why not mix it up?
Outdoor Floor Pillows. If you have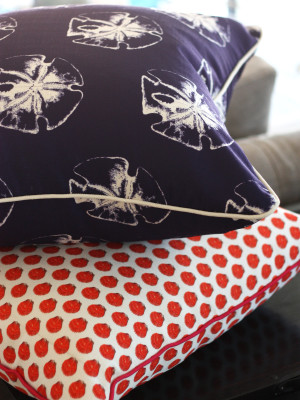 an open patio overlooking a sprawling horizon, why not give yourself something to lean against? A dark, striped rug matches white-painted decks, giving you an excellent base to recline upon and it contrasts nicely with the wooden planks. With an exterior fire pit, you can recline with a good book in tribal style. Invite some friends to a barbeque and take a night to look at the stars. Citronella wicker torches further accentuate the outdoors look and is superb at keeping away those pesky mosquitoes.