art
now browsing by tag
Posted by: Pillow Decor | on January 26, 2015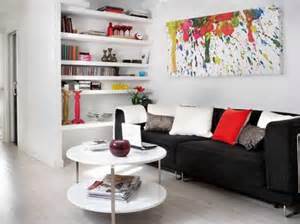 In small urban apartments, there are few opportunities to display photographs, paintings, or other artwork. In homes with limited wall space, attempting to hang multiple works of art can present a complex problem. It takes a little bit of creativity to incorporate all of your artwork into a smaller home, using tactics such as displaying pieces on bookshelves or layering works of art on top of each other. Read on to learn some tips for incorporating artwork into a small space.
Use Bookshelf Space Creatively
If you've got multiple bookshelves in the room, they may be monopolizing valuable wall space. Bookshelves are tall, wide, and usually full of books and knickknacks. However, with some careful rearranging and creative use of shelf space, you can create room for framed works of art. Try displaying your artwork in a row across the top of the bookshelf, and tastefully arrange a few smaller works of art on the rest of the shelves alongside your book collection.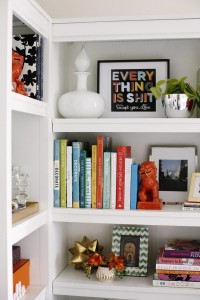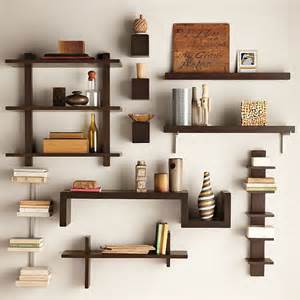 Layer Your Artwork
Try leaning framed artwork against the wall if you have artwork of multiple sizes and extra space on shelves, desks, and countertops. With this arrangement, no nails or hanging devices are necessary. Another benefit is that you will have the freedom to place small works of art in front of larger ones, saving wall space, and showing off your style.
Fine Art Throw Pillows
If you want an innovative and completely different way to showcase your favorite artwork, why not go the unconventional route of throw pillows? The versatility of decorative throw pillows allows you to express your personal sense of style in a variety of ways and add personality to your apartment. Famous paintings like Vincent Van Gogh's sunflowers make wonderful additions to any discerning home.
If your flavor is displaying multiple works of art at once, try mixing and matching artworks from the same artist, such as this collection by Sandra Forzani. Fine art throw pillows add a sense of class and comfort to any home. On another note, graphic pillows showcasing lettering, pictures, abstract designs and patterns work great to make a bold statement in a contemporary decorated space.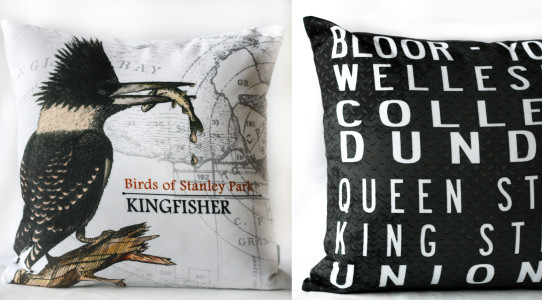 Posted by: Pillow Decor | on January 5, 2015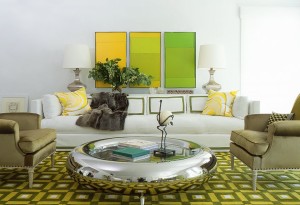 For those with little experience and no training in interior design, making a foray into home redecorating can seem overwhelming. Fortunately, there are plenty of experts out there who are happy to help! As you prepare to redecorate a room, consider the following tips to ensure that the end results of your redecorating are both stylish and functional.
Pick Your Artwork First
Before considering colors, furniture, or accessories, think about what artwork you want in the room. By choosing a piece of art that you love to be the centerpiece of the room, you're sure to love the rest of the room as well. A striking piece of art will influence the color scheme and design aesthetic of the room, so start with the art, and then begin to develop a plan for everything else.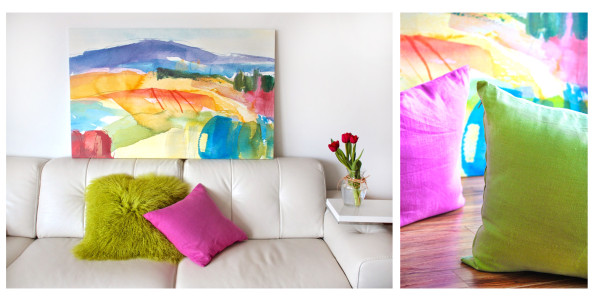 Consider Color Theory as for Your Home Redecorating Palette
Once you've selected artwork for a room, begin to select a few colors to focus on. Edith Wharton recommended sticking to a simple color palette because it will ultimately create a more peaceful, relaxing environment. Too many different colors will make any room feel hectic and cluttered.
Another important aspect of color theory to consider is whether you want bright colors or muted tones. Warmer colors such as reds and oranges are often more effective in a busy space, such as a kitchen. On the other hand, cooler greens and blues will feel more soothing for a bedroom. In addition, it is useful to consider the psychological aspect of color as different colors evoke different moods and emotions.
Don't Forget the Finishing Touches
A common rookie mistake in home decorating is to fail to include finishing touches, such as unique accessories. This is your chance to make a statement about something that you love, so don't be afraid to select unusual, memorable pieces. If you are quite limited with space or simply would like to combine accessorizing with functionality, incorporating accent throw pillows is a smart solution. Fortunately, the vast selection of themes and styles allows anyone to find a favorite throw pillow. Love your desserts? Add some fun and colorful cupcakes to your room décor! Do you appreciate vintage items? Decorate your space with vintage inspired accent pillows! When it comes to accent pieces, your imagination is your limit.