beach house
now browsing by tag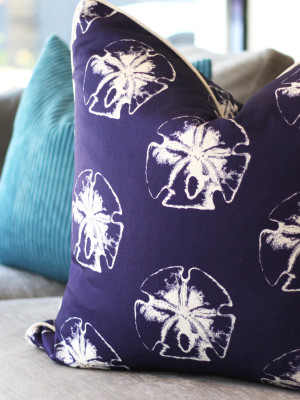 Nautical-inspired décor has always been popular and is making a strong resurgence this year. A maritime theme is possible in any room and can be as subtle or obvious as you choose.
Soothing Water Theme
For a soothing beach getaway feel, dress the room in paint and linens of light blue and green shades or light beiges and grays. Add a bright accent color, such as aqua, navy, or red, for interest. Nautical fabrics are easy to find and can be used to reupholster stool cushions or framed to add to your theme. You may also choose to strengthen your theme with nautical-inspired throw pillows. This is an easy way to create a nautical theme in any room, without spending a lot of time or money.
Favorite Vacation Spot
Fill a room with reminders of your last beach vacation to keep the memories fresh. Frame pictures of your family having fun building sand castles or splashing in the water. Or, you can add more-traditional pictures like sailboats, lighthouses, or weathered cliffs and buildings. You may even have a maritime painting that you purchased while on vacation that would set the tone for your nautical theme.

Found Objects
Maybe you collected some treasures while on your last vacation. Seashells are a great way to create an ocean theme. Large seashells can be centerpieces, and you can display driftwood and coral as pieces of art. Another idea is to fill a jar with small seashells. Use seashells to create a frame around a favorite photo or glue seashells onto a candle to add nautical touches to a room.
You can add fishing nets, oars, and life preservers to a room to enhance your theme. Get creative and use a fishing net as a curtain. A life preserver can double as a shadow box, and you can place oars horizontally above a bed or couch or stacked in a room corner.