moving in
now browsing by tag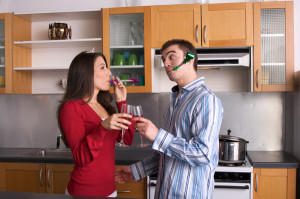 It's a New Year, which for many of us means exciting changes. If you are changing your living situation and wondering about creating a harmonious living space when moving in together with another person, read on. Whether you are planning to have a roommate or that special somebody has finally voiced a desire to cohabitate, it is likely that the other member of the partnership will be bringing furniture with them. Instead of getting into a fight or throwing everything on the curb and starting over, here is a handy guide to making the material parts of your life fit together.
Moving in together means Mixing and Matching
When couples move in together, the process can definitely create obstacles. For example, when one person has a more classic furniture style and the other has largely modern pieces and accents, issues can arise. The first piece of advice is to simply lay everything out and see how it looks together. As with this example from Apartment Therapy, you may find that your styles can merge better than you imagined. Of course, it also helps to keep an open mind about what should stay and what should go in order to share the space and make sure that every party is satisfied.
Objects Make Harmony
When mixing and matching modern and vintage, found objects as accents can do wonders to make a seemingly mismatched room work together beautifully. Another idea is to blend multiple styles of antiques and other décor so that your home feels like its items have been collected over a period of time (rather than matched at random).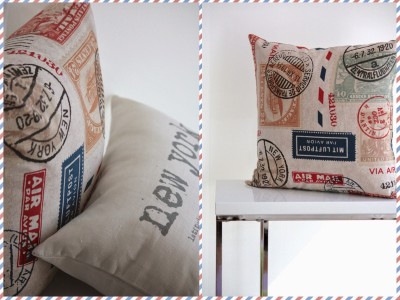 Find Colors in Common
When it comes to mixing and matching different styles, one of the main points of coordination is color. Even if different people do not necessarily agree on accent colors, neutrals like white can add a sense of harmony and togetherness to pull the whole feel of the room together.
Accessorize
As always, accessories are key. Objects like artwork, tableware, small decorative pieces and throw pillows can really make the whole room come together. When choosing your color scheme while having different stylistic preferences, consider off-white objects that are well designed. For a throw pillow, for example, the rustic Cacao Bean Throw Pillow, is an excellent choice that is simple yet original.